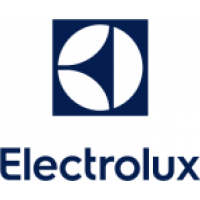 Electrolux
Large Enterprise
Italy | CORPORATE
Electrolux is a global leader in home appliances, based on deep consumer insight and developed in close collaboration with professional users. We offer thoughtfully designed, innovative and sustainable solutions for households and businesses, with products such as refrigerators, dishwashers, washing machines, cookers, vacuum cleaners, air conditioners and small domestic appliances.

Under esteemed brands including Electorlux, AEG, Zanussi, Frigidaire and Electrolux Grand Cuisine, the Group sells more than 60 million products to customers in more than 150 countries every year. In 2015, Electrolux had sales of SEK 124 billion and about 58,000 employees.

Electrolux has been doing business since 1919. The headquarters are located in Stockholm, Sweden, and the Electrolux share ELUXb is listed on Nasdaq OMX Stockholm.
Research areas
Coatings
Surface treatment (painting, galvano, polishing, CVD, PVD)
Metals and Alloys
Analytical Chemistry
Computational Chemistry and Modelling
and 6 more
Organization Website

Organization Type

Large Enterprise

Founded

Headquarters
Publications (1)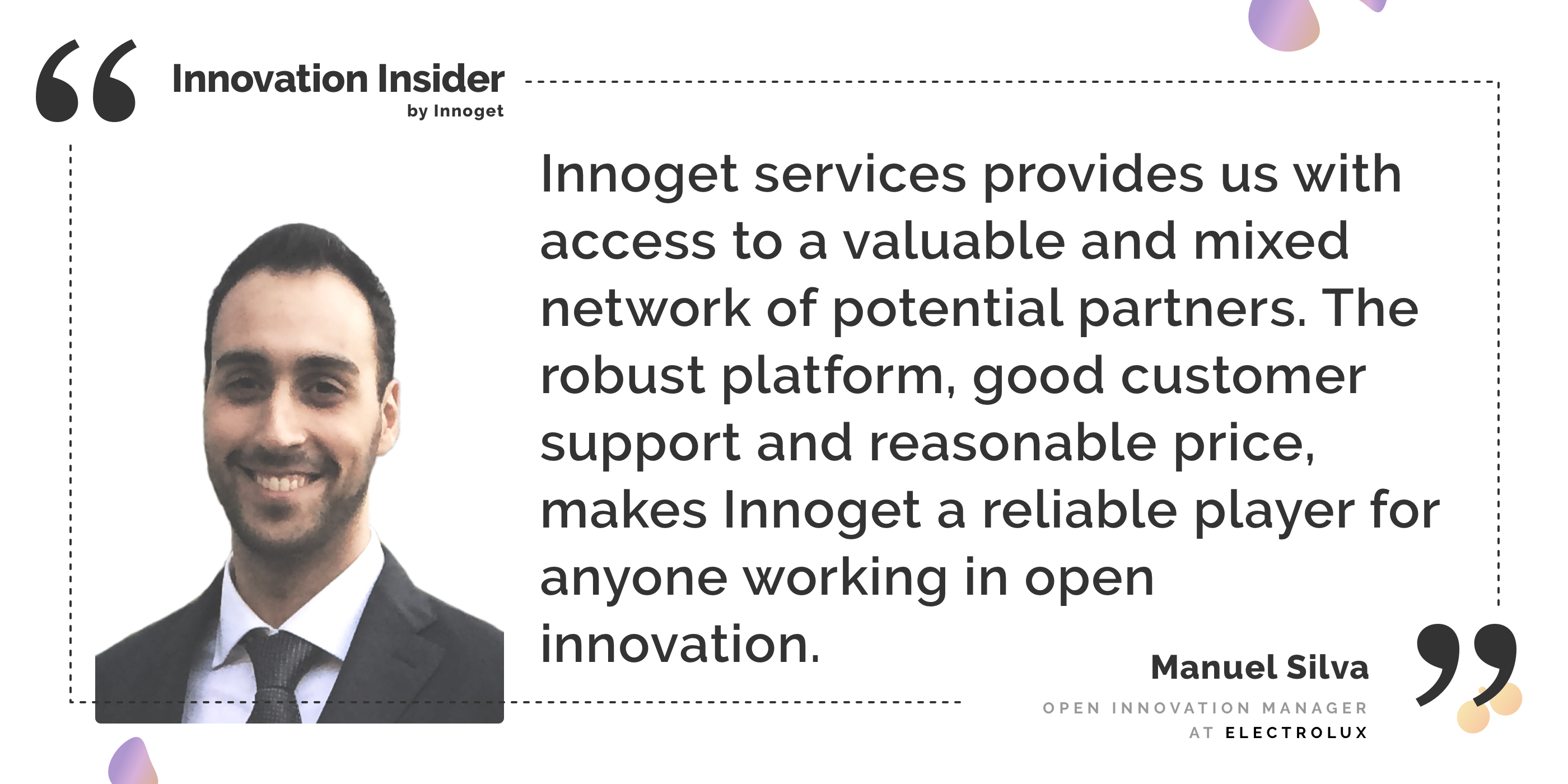 W e are tracking down Innoget users in the world's most amazing companies to discover their thoughts on open innovation, where they see open innovation is headed, and learn more about how is the innovation culture within their organization. This week we chatted with Manuel Silva, Open Innovation Project Manager at Electrolux. Electrolux shapes living for the better by reinventing taste, care and wellbeing experiences, making life...
Start collaborating Now!
We are currently seeking best-in-class collaboration partners for the postings listed below. You can respond to current opportunities by browsing the listed entries. We do want to invite you to cooperate with us so please contact us through the available template and we will get in contact with you. Please provide as much detailed information as possible in order to facilitate the engagement process.
Contact Person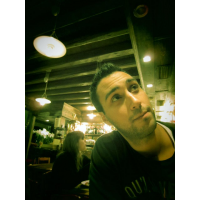 Manuel Silva
Open Innovation Project Manager at Electrolux